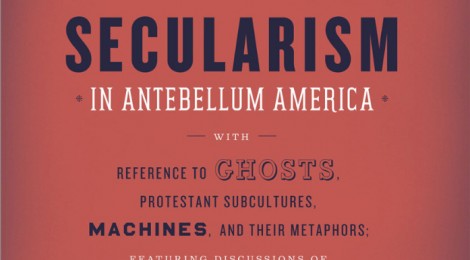 Secularism in Antebellum America
Ghosts. Railroads. Sing Sing. Sex machines. These are just a few of the phenomena that appear in John Lardas Modern's pioneering account of religion and society in nineteenth-century America. This book uncovers surprising connections between secular ideology and the rise of new technologies that opened up new ways of being religious. Exploring the eruptions of religion in New York's penny presses, the budding fields of anthropology and phrenology, and Moby-Dick, Modern challenges the strict separation between the religious and the secular that remains integral to discussions about religion today.
Go ahead, buy it now.
Click on the new motive power.
You'll feel much better.